Happy Birthday, Debian!
// August 16th, 2010 // Free Software
Today, Debian turns 17. It's great to see how one of the first GNU/Linux distributions out there still manages to be important and relevant. Happy birthday, Debian!
This may also be a good time to say thanks to a team or package maintainer who makes it possible.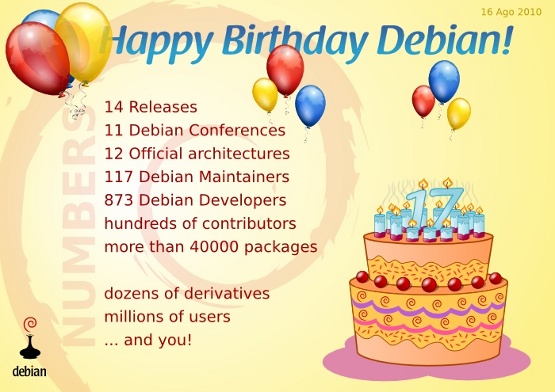 7 Responses to "Happy Birthday, Debian!"
Leave a Reply