Facebook ads for MOTU?
// July 4th, 2012 // Free Software
MOTU Outreach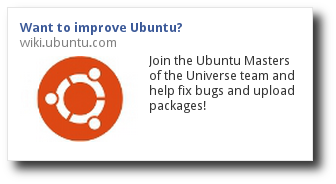 During the last Ubuntu Developer Summit, developer and contributor outreach was a topic that came up in a wide variety of sessions. In one of the sessions where we discussed the future of MOTU (the Ubuntu Masters of the Universe team), Evan Broder suggested that we try channels that might not necessarily be the usual geeky channels, like just taking $25 and buying some Facebook ads.
I've never bought any Facebook ads before and thought I'd give it a shot. I didn't have time to prepare a nice campaign, or a nice landing page or anything fancy, but instead of putting it off until I can I decided to just run with it and see what happens.
I merely created an ad that said "Want to improve Ubuntu? Join the  Ubuntu Masters of the Universe team and help fix bug and upload packages!". It linked back the the Ubuntu MOTU wiki page, which isn't exactly glamorous, but it contains a lot of useful information on how to get involved.
Impressions and Clicks
Facebook lets you choose which targets you want to focus on. It even suggested a few, I mostly stuck with the defaults that it suggested and tweaked a little. This ended up being the targets:
This advert targets 129,520 users:
who live in one of the countries: United States or United Kingdom
who like ubuntu, linux or #OMG! Ubuntu!
who speak English (UK) or English (US)
who are in the category Science/Technology or the category Computer Programming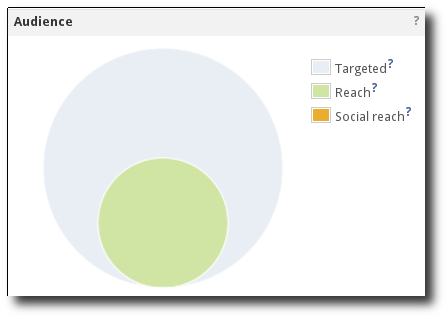 The ad was displayed a total of 20 661 times. That's what Facebook considers it's "outreach". So out of the 129 520 users who were targeted, it was displayed for 20 661 of them.  59 people clicked on the link (that's about as far as you can get with $25).
Did it work?
Well, did it get more people interested in contributing to Ubuntu? I have no idea. This experiment was mostly to see what $25 gets you in ads. Evan said he's still up for contributing $25 for something like that, so perhaps we'll do another round and make it more campaign like and more targeted. I'm actually somewhat dissapointed with the stats that Facebook provides. I was hoping for something more like Google Analytics where you could see where your visitors are from, which language they speak and which interest lead them to the ad. Maybe we'll just try out Google ads next.
I actually think that it's easy enough to target people via social networks like Google+. There are so many geeky people on there and from what I've seen, people are quite eager to share information that's put together well and worth while sharing. It's probably possible to put together a really good, effective campaign without even spending any money on it.
Any thoughts? Please share!
6 Responses to "Facebook ads for MOTU?"
Leave a Reply