// February 3rd, 2011 // 1 Comment » // Free Software, Humour, Project Mayhem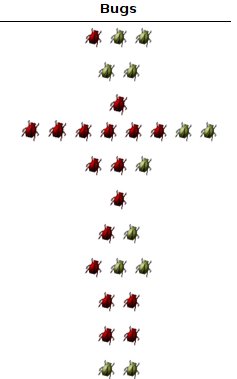 Every time there's an Ubuntu release or pre-release is tested, it is logged on the Ubuntu QA team ISO tracker.
Every time it draws some pictures that changes as images are rebuilt and as bugs are added and removed. Especially smiley faces.
Am I really the only one who notices it!?
PS: I bet when you read the title you expected something a bit more controversial :)