Launchpad.net: bug 1 000 000
Congratulations
First off, congratulations to the Launchpad.net team for reaching bug #1000000. They've managed to build a huge platform that scales very well. Very few bug trackers live to that milestone and it's amazing how they have managed to keep it snappy and also keep downtime so low by doing continuous roll-out.
1 000 000 x 67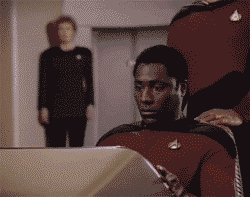 A million bugs are a lot, but even more mind-blowing: for every bug filed in Launchpad.net, 67 iPads have been sold. Educational institutions everywhere are jumping on the iPad bandwagon, and in the Edubuntu project, we believe that the tools are quickly coming together that allows us to deliver a product that can be truly competitive with the iPad in educational environments.
We're currently re-designing the Edubuntu website and will soon have a dedicated section to this project, but in the meantime, please join us on the edubuntu-devel mailing list and introduce yourself, or on the #edubuntu IRC channel on Freenode.