My Debian 10 (buster) Report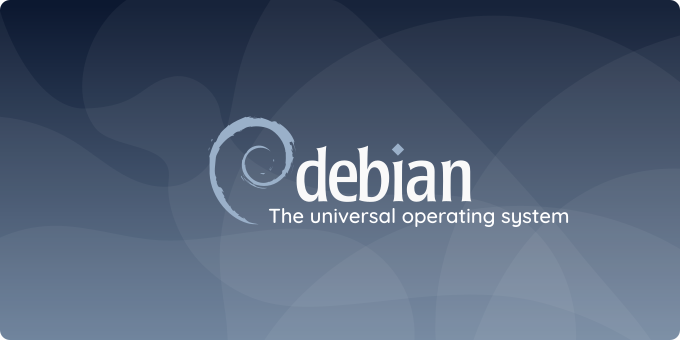 In the early hours of Sunday morning (my time), Debian 10 (buster) was released. It's amazing to be a part of an organisation where so many people work so hard to pull together and make something like this happen. Creating and supporting a stable release can be tedious work, but it's essential for any kind of large-scale or long-term deployments. I feel honored to have had a small part in this release
Debian Live
My primary focus area for this release was to get Debian live images in a good shape. It's not perfect yet, but I think we made some headway. The out of box experiences for the desktop environments on live images are better, and we added a new graphical installer that makes Debian easier to install for the average laptop/desktop user. For the bullseye release I intend to ramp up quality efforts and have a bunch of ideas to make that happen, but more on that another time.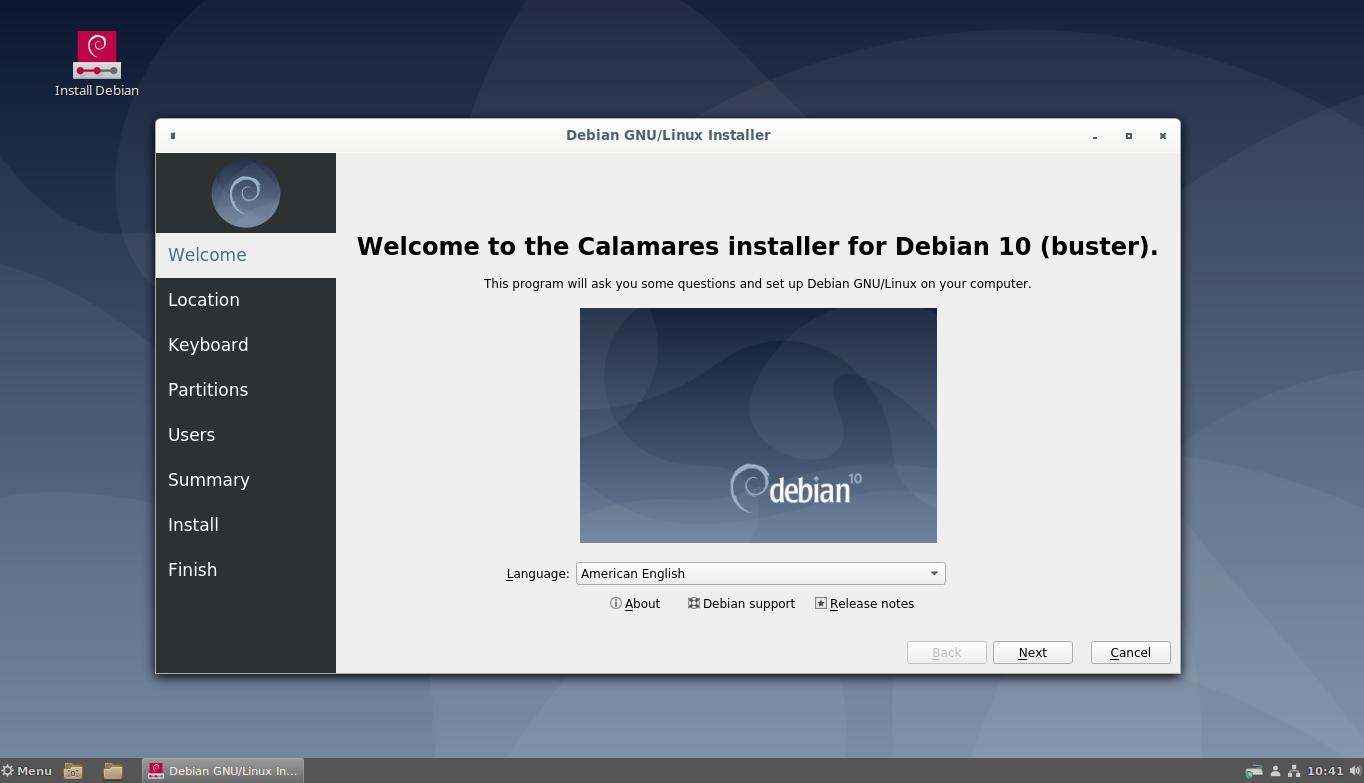 Other new stuff I've been working on in the Buster cycle
Gamemode
Gamemode is a library and tool that changes your computer's settings for maximum performance when you launch a game. Some new games automatically invoke Gamemode when they're launched, but for most games you have to do it manually, check their GitHub page for documentation.
Innocent de Marchi Packages
I was sad to learn about the passing of Innocent de Marchi, a math teacher who was also a Debian contributor for whom I've sponsored a few packages before. I didn't know him personally but learned that he was really loved in his community, I'm continuing to maintain some of his packages that I also had an interest in:
calcoo – generic lightweight graphical calculator app that can be useful on desktop environments that doesn't have one
connectagram – a word unscrambling game that gets its words from wiktionary
fracplanet – fractal planet generator
fractalnow – fast, advanced fractal generator
gnubik – 3D Rubik's cube game
tanglet – single player word finding game based on Boggle
tetzle – jigsaw puzzle game (was also Debian package of the Day #44)
xabacus – simulation of the ancient calculator
Powerline Goodies
I wrote a blog post on vim-airline and powerlevel9k shortly after packaging those: New powerline goodies in Debian.
Debian Desktop
I helped co-ordinate the artwork for the Buster release, although Laura Arjona did most of the heavy lifting on that. I updated some of the artwork in the desktop-base package and in debian-installer. Working on the artwork packages exposed me to some of their bugs but not in time to fix them for buster, so that will be a goal for bullseye. I also packaged the font that's widely used in the buster artwork called quicksand (Debian package: fonts-quicksand). This allows SVG versions of the artwork in the system to display with the correct font.
Bundlewrap
Bundlewrap is a configuration management system written in Python. If you're familiar with bcfg2 and Ansible, the concepts in Bundlewrap will look very familiar to you. It's not as featureful as either of those systems, but what it lacks in advanced features it more than makes up for in ease of use and how easy it is to learn. It's immediately useful for the large amount of cases where you want to install some packages and manage some config files based on conditions with templates. For anything else you might need you can write small Python modules.
Catimg
catimg is a tool that converts jpeg, png, ico and gif files to terminal output. This was also Debian Package of the day #26.
Gnome Shell Extensions
gnome-shell-extension-dash-to-panel: dash-to-panel is an essential shell extension for me, and does more for me to make Gnome 3 feel like Gnome 2.x for me than the classic mode does. It's the easiest way to get a nice single panel on the top of the screen that contains everything that's useful.
gnome-shell-extension-hide-veth: If you use LXC or Docker (or similar), you'll probably be somewhat annoyed at all the 'veth' interfaces you see in network manager. This extension will hide those from the GUI.
gnome-shell-extension-no-annoyance: No annoyance fixes something that should really be configurable in Gnome by default. It removes all those nasty "Window is ready" notifications that are intrusive and distracting.
Other
That's a wrap for my new Debian packages I maintain in Buster. There's a lot more that I'd like to talk about that happened during this cycle, like that crazy month when I ran for DPL! And also about DebConf stuff, but I'm all out of time and on that note, I'm heading to DebCamp/DebConf in around 12 hours and look forward to seeing many of my Debian colleagues there :-)