LTSP By The Sea 2012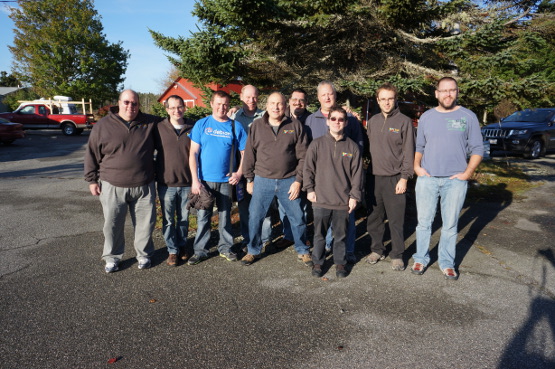 Last weekend I was in Southwest Harbour, Maine again for the annual LTSP hackfest (called By The Sea). It's a fun and productive event and as always it's been good catching up with LTSP folk, even though we were missing Oliver, Alkis and Vagrant.
Here is a summary of what I can recall from the discussions of the weekend…
Recent Happenings in LTSP
New LTSP Website – After a really long time, LTSP finally has a new website. It's a big improvement, there's a new success stories page and the wiki is now self-hosted.
LTSP PNP – This is a new package (ltsp-pnp) that can safely be installed on existing machines to allow a user to log into an LTSP server using LDM.
Going Forward
Libpamssh – This has been ongoing work in the LTSP project that will allow you to authenticate against another machine using SSH with local PAM. This will make it somewhat trivial to adapt LightDM (Light Display Manager) as a remote login manager and we can then do away with LDM (LTSP Display Manager) which currently has several big limitations. Scott Balneaves and Stéphane Graber made big progress on this over the weekend and it's close to an initial release.
New LTSP Cluster Control Center – Simon Poirier has been working on a new LTSP Cluster Control Center, the old one has been rusting away and other attempts at rewriting it didn't quite work out. He did a demonstration of the proof-of-concept code and it's looking quite nice already.
Squashed Bugs РMarc Gari̩py took some time to squash some bugs: LP: #996533, LP: #1048689 and LP: #1062947
Documentation – I'm taking it upon myself to fix some problems we have with documentation. The lts.conf documentation is incomplete and difficult to maintain, so I will be going through the client/server code and tag all the possible settings that there are so that we can auto-generate documentation from it. David Trask will be helping out there and will be writing some nice descriptions for the config settings.
LTSP 6.0 and the Future of LTSP – There was a good opening discussion about the future of LTSP. The combination of all the recent partial rewrites that Alkis has been doing combined with the deprecation of LDM will culminate in what will be called LTSP 6.0. There was also some interest in having an LTSP standalone distribution again (that can be installed on none-integrated distributions) and things like an LTSP live client disc. We were also wondering about the future of pure thin clients, many upstreams are writing software that aren't at all thin client friendly (Clutter-based software like Gnome Shell and Totem, Unity, etc) and at the same time, thin client hardware is becoming increasingly powerful. It's possible that there may be a focus on making diskless fat clients working even better with LTSP and make it easier to use remote-apps for running only certain applications the application servers. We're also quite interested in projects like FreeRDP for users who would still require pure thin clients.
Social
On Friday, Chuck Liebow took us out for a boat ride around the harbour on the Sea Princess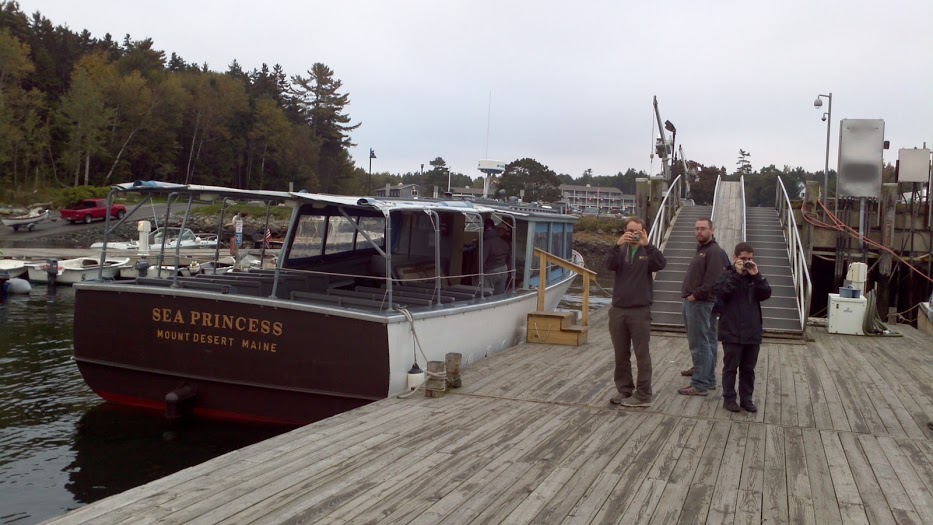 On Saturday night we had the big lobster dinner as per BTS tradition (I had steak since I'm not a big seafood person). We were to busy eating and telling stories to be taking any pictures :)
And last but certainly not least, I finally met Eric Harrisson, who did a lot of work on K12-LTSP in the Portland schools district. He has an awesome hobby where he builds guitars out of… well, almost anything he can find.
He brought along one of the experimental guitars he slapped together recently and told me all about how it's put together. Even more amazing, he said I could have it! I was planning on getting an acoustic guitar anyway so I'm very thrilled about it. Not only is it a completely unique guitar but it sounds great too. I'm going to have to think of something to make back for him!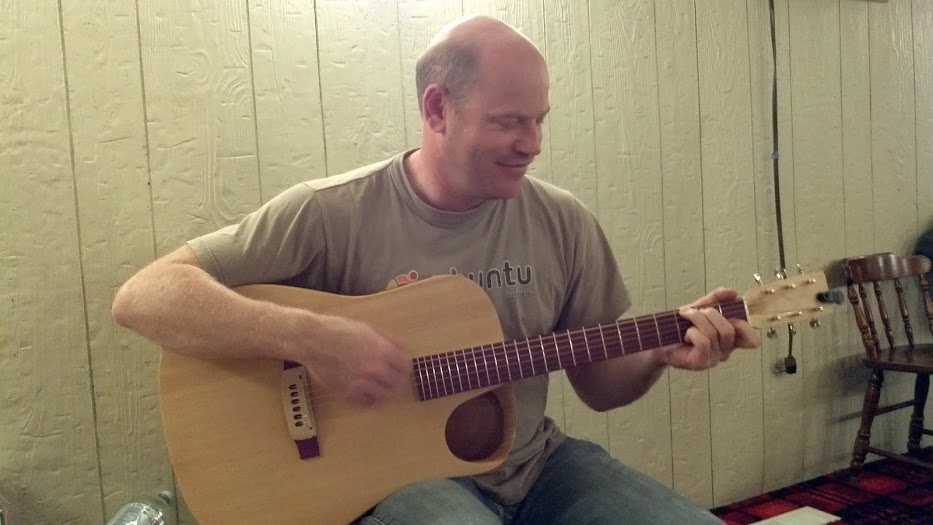 It was great seeing everyone again. I first started using LTSP around 9 years ago and never imagined back then that I'd get to meet the people behind it. Ron Colcernian sourced us some really cool LTSP tops that you can see us wearing in the group photo. I hope to get to BTS again next year!