Help test Debian Live
Introduction
During the stretch release period, it became apparent that very few people had been testing Debian Live, and some nasty bugs were discovered only during final release testing. The final stretch images for Debian live wasn't quite up to the quality the Debian community deserved, and it lead to Steve McIntyre asking "IMPORTANT: Do live Debian images have a future?".
I decided to get involved and have been doing testing and bug fixes throughout the buster release cycle, and with today's builds, I think we're at a point where we have something good that's ready for wide-scale testing.
The Buster live images come with something new that a bunch of other distributions have also adopted, which is the Calamares installer. Calamares is an independent installer project (They call it "The universal installer framework") which offers a Qt based interface for installing a system. It doesn't replace debian-installer on the live images, rather, it serves a different audience. Calamares is really easy to use, with friendly guided partitioning and really simple full-disk encryption setup. It doesn't cover all the advanced features of debian-installer (although it very recently got RAID support) and it doesn't have an unattended install mode either. However, for 95%+ of desktop and laptop users, Calamares is a much easier way to get a system installed, which makes it very appropriate for live systems. For anyone who needs anything more complicated, or who's doing a mass-install, debian-installer is still available in both text and GUI forms.
An image is worth a thousand words, so here's a bunch of screenshots showing what Calamares looks like on our Gnome live image: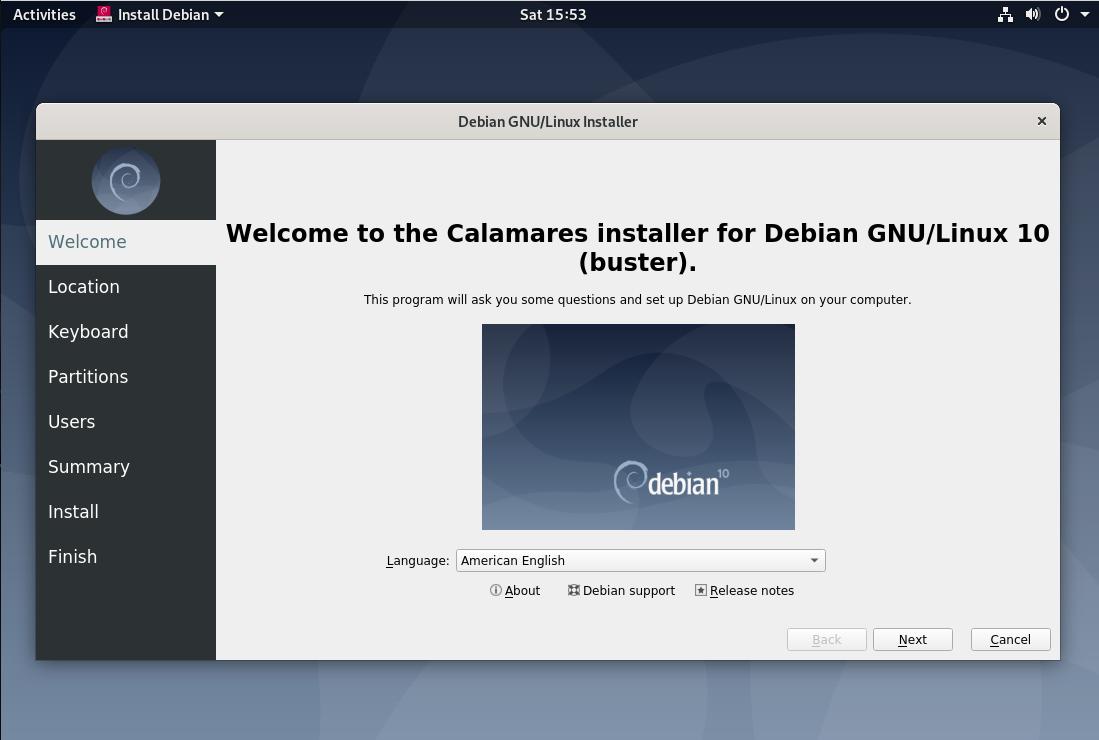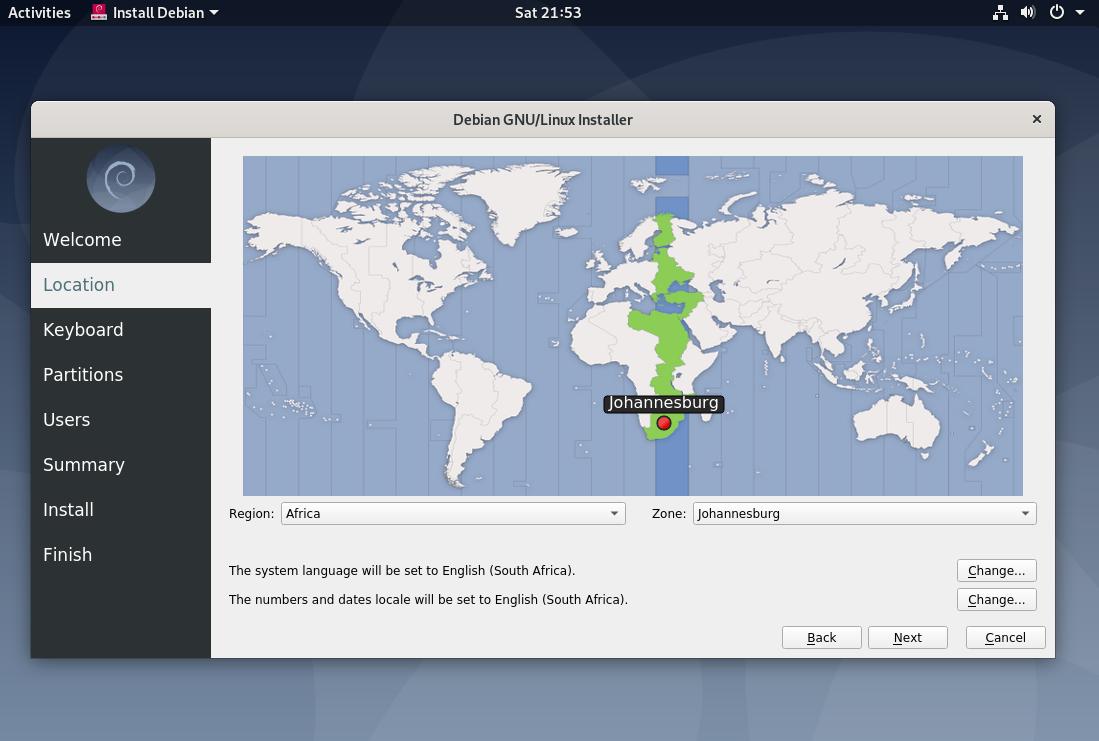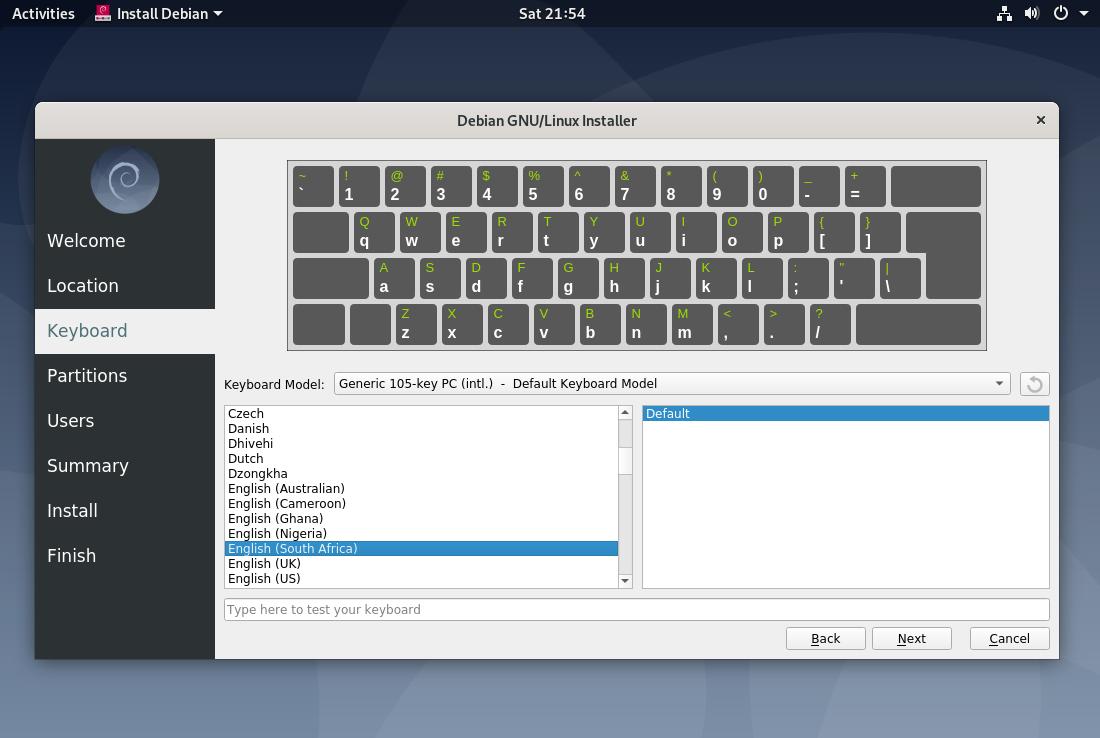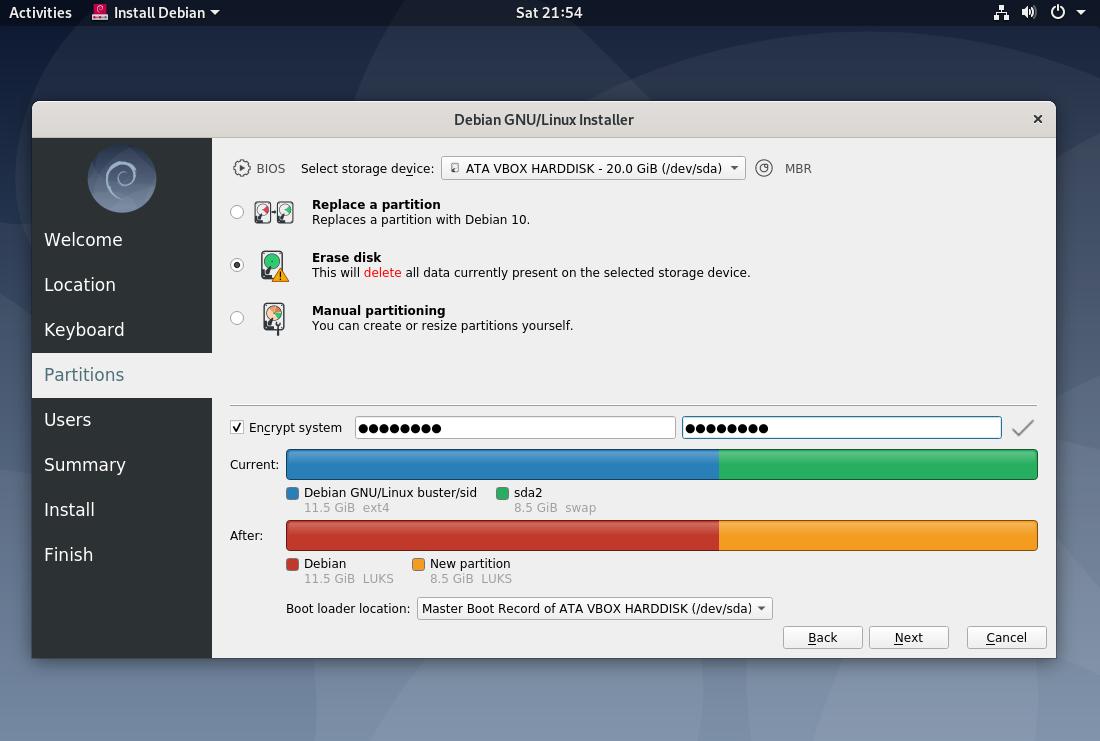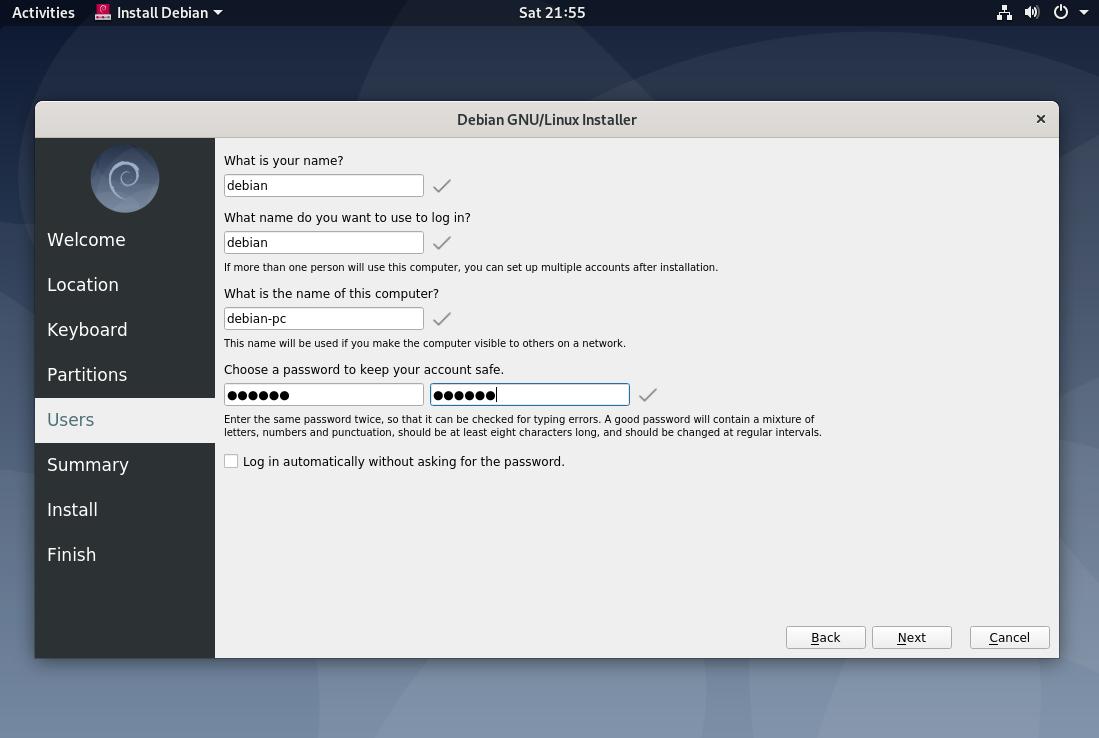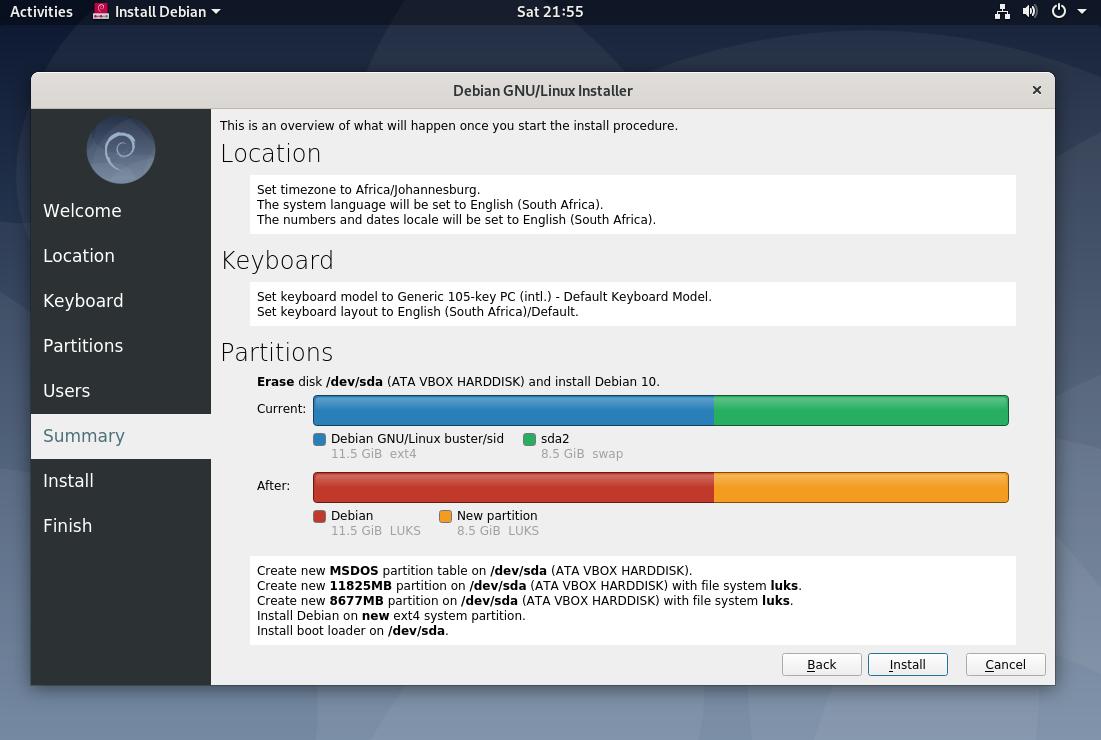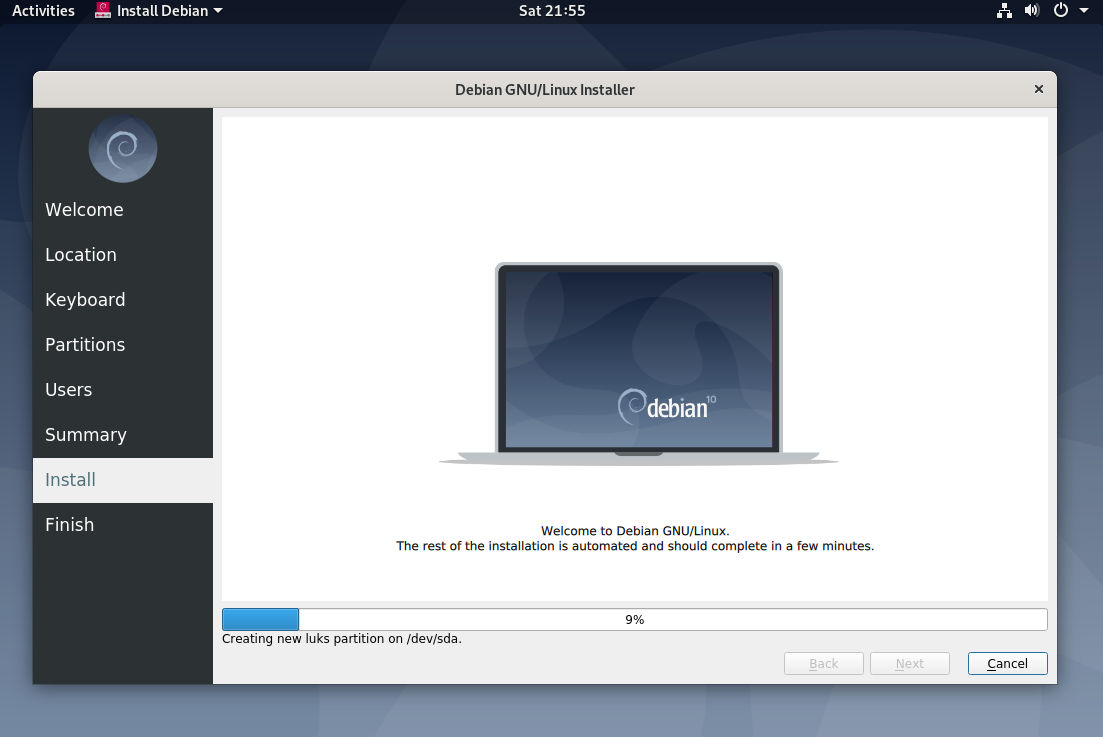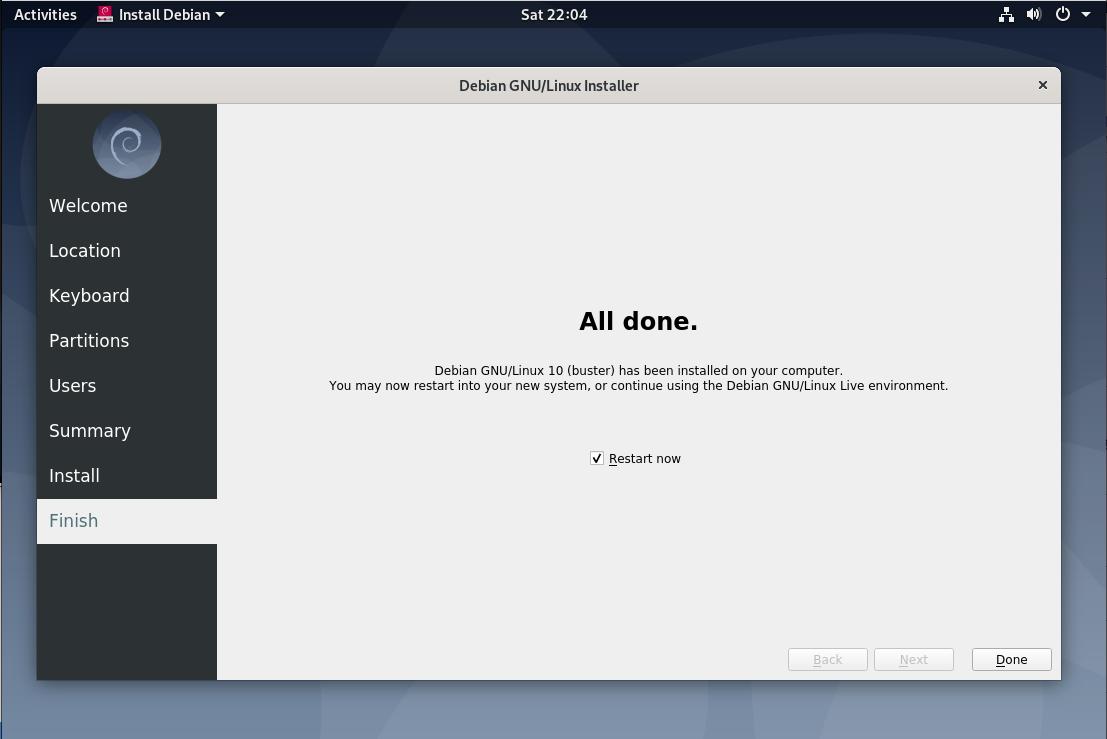 Download and test
Today's images are available with the Cinnamon, Gnome, KDE, LXDE, LXqt, Mate, standard (text-only) and Xfce desktop environments for:
I haven't yet tested the i386 images myself, so anything is possible there. We're also planning an upcoming beta (well, it will be called a release candidate but that's because it will be RC1 of debian-installer) so if anyone has some time to do some testing that would be great. It's especially useful to test on a wide variety of supported hardware and ensure that things work as they should. We're already looking a lot better than they last cycle, but that's no reason to be overconfident.
Please file bugs for major problems or hardware support issues. Feature requests bugs or similar bugs aren't really useful at this stage.
More screenshots
This wasn't my personal first choice for default wallpaper, but I like its colours and they work really well with all the other elements.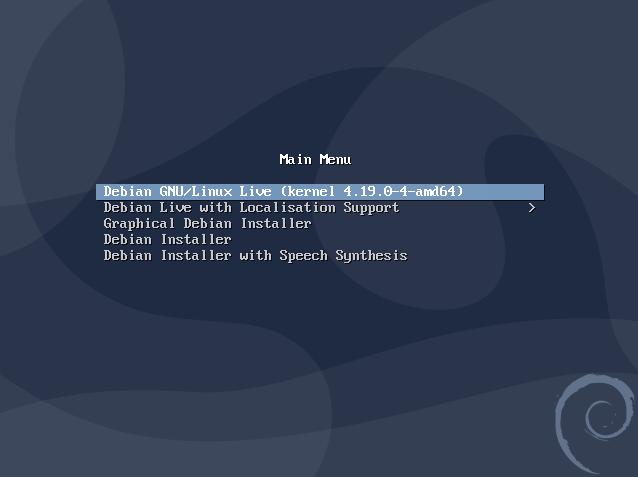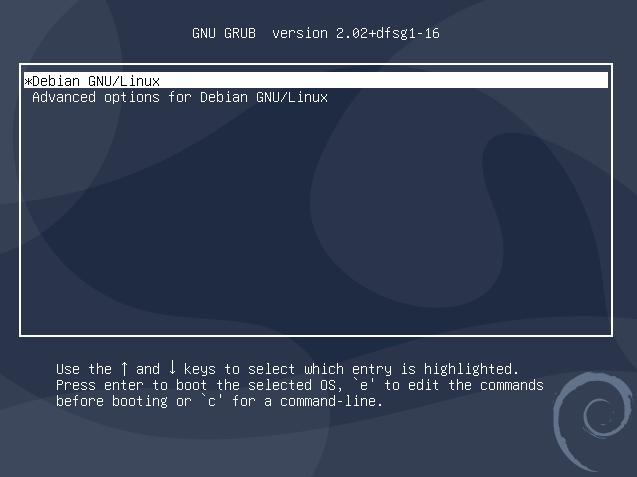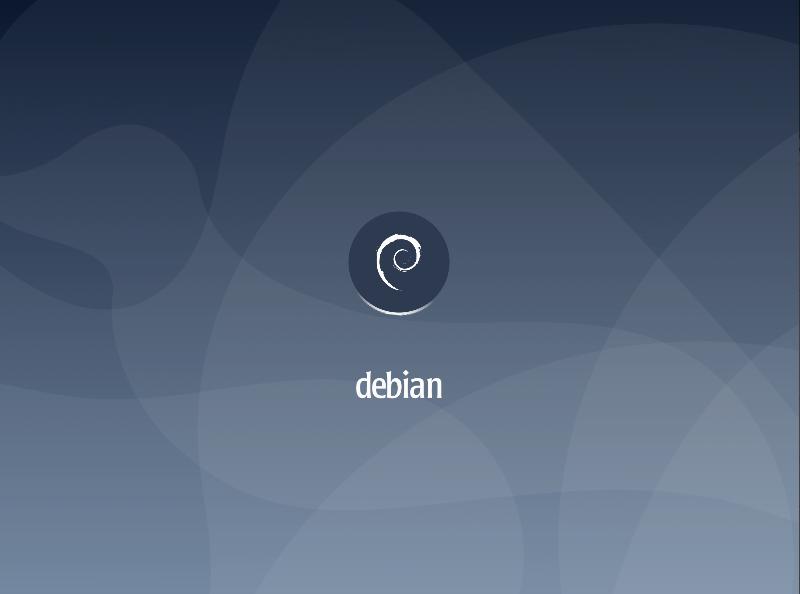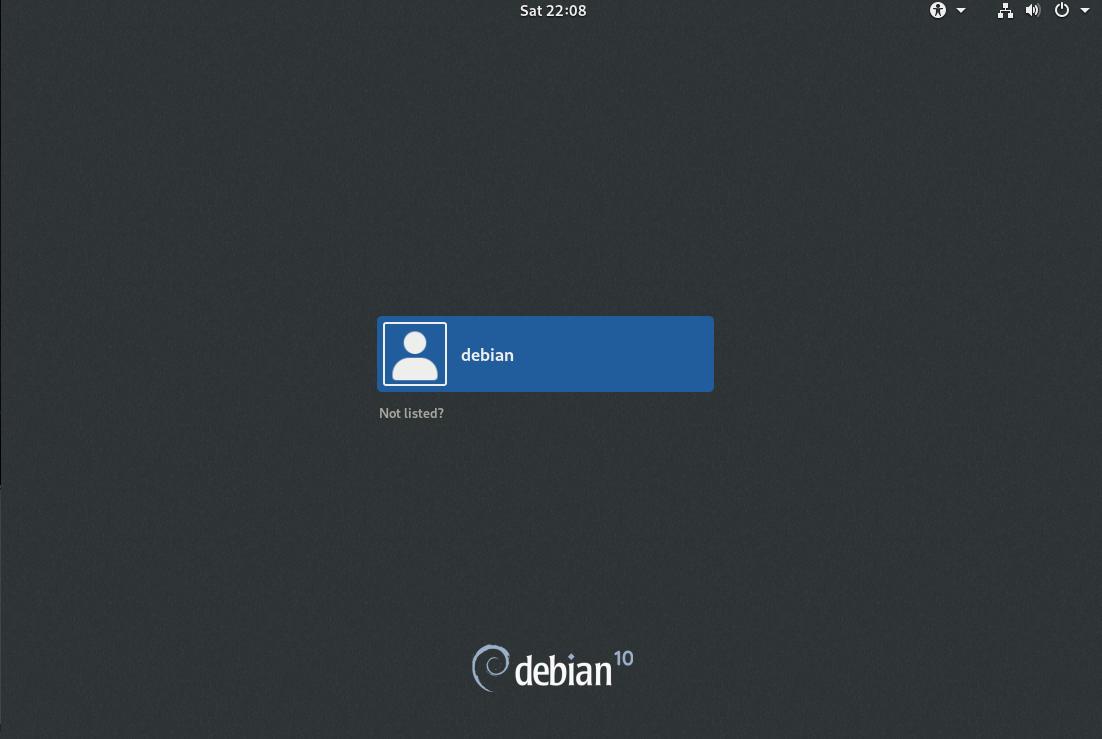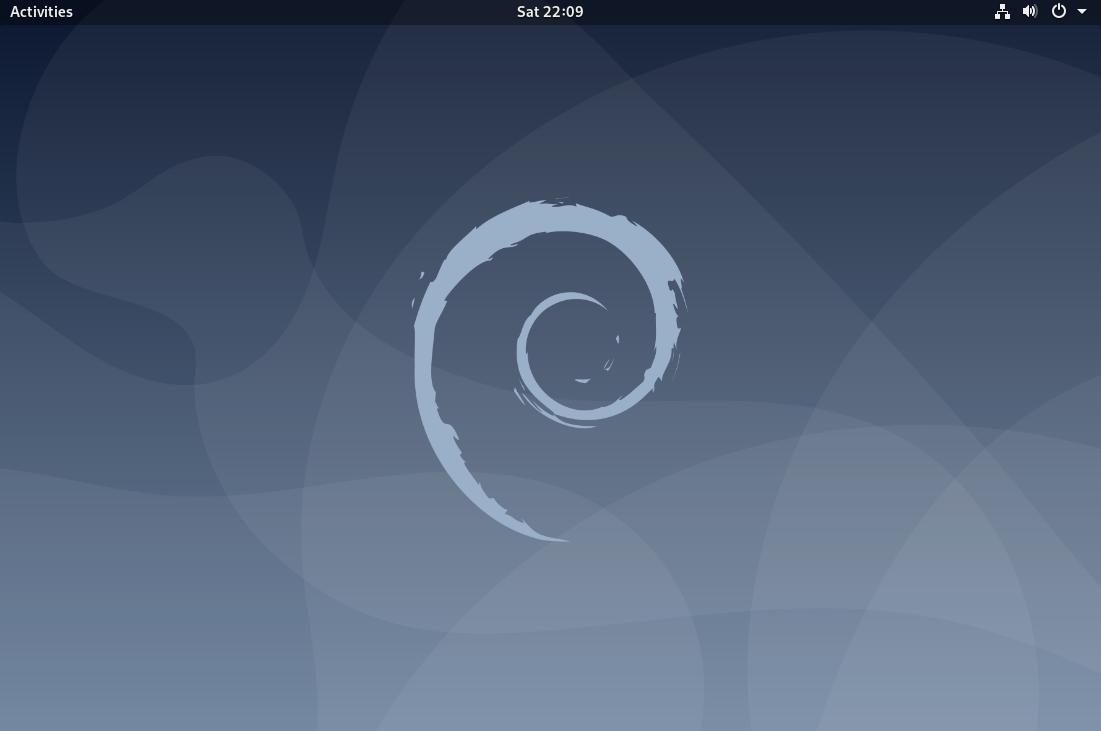 What about bullseye?
The next Debian release, Debian 11, will be code named 'bullseye'.
I'm planning to schedule a BoF at DebConf19 for Debian Live where we cover at least the following:
Reduce the number of i386 images. We currently have 8 of them and we probably just need one or two light variants for the i386 machines that's still supported by Debian.
Get the desktop teams more involved. And ideally, have them test and sign off for their live variant for alphas, betas and the final release. If you're a maintainer of a desktop environment, it would be great if you could attend this session.
Reduce the number of paper cuts in our live media. We've made some progress on these during this cycle, but there are some minor annoyances that remain that we'd like to completely eliminate next time.
Well, if you got this far, thanks for reading! You can also join us on irc on #debian-live and #debian-boot on the oftc network if you have any questions.