Software Freedom Day 2006
3 Days after the fact, but when you have lots of work you constantly have to re-prioritise :)
The past weekend we celebrated Software Freedom Day in Cape Town. It took place at Khayelitsha, which is one of the poorest areas in the city. It happened at a community center there called "the lookout point". It was really nice, since it gave us a huge view of the informal settlements below.
We received a lot of help from the Geek Freedom League, who sponsored the venue, refreshments, and some cool geek gear and lots of copies of The Open CD.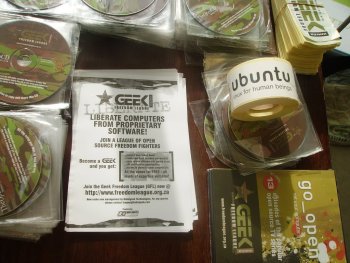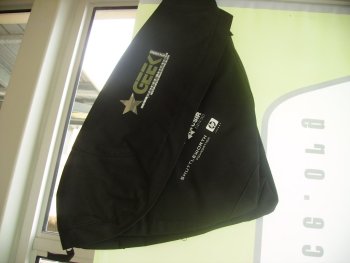 Attendees initially mostly included members from local Linux communities and people who don't live in or close to Khayelitsha. We were initially disappointed because we expected more people from the local community to attend. It was probably due to the weather that has gone bad, we expected most of the locals to walk to the venue, and bad weather would most certainly discourage that. We were lucky though. Right next door, Nedbank, a large South African bank was holding a big meeting. They were happy to announce the SFD event and many people came over to see what software freedom is all about, everything worked out fine.
We still had many copies of the OpenCD and Ubuntu left, so some of the guys went outside and left a disc with each car in the parking lot. The one security gaurd was very eager to help out. He took some CD's to take home to some of his friends (unfortunately he doesn't have a computer himself). I told him to keep one CD, then he'll have it when he has a computer one day, but he said that he thinks it's highly unlikely that he'll ever own a computer.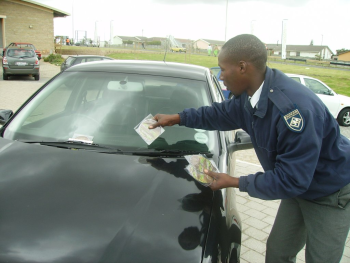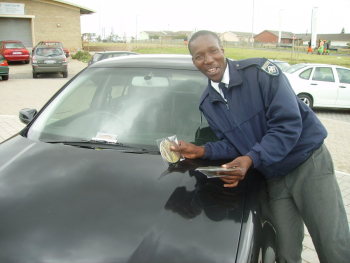 We also had a very energised kid running in and yelling some loud things in Xhosa. We gave him an Ubuntu CD which we thought would calm him down, but he got even more excited.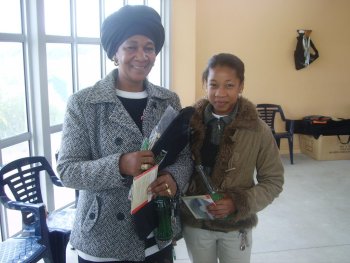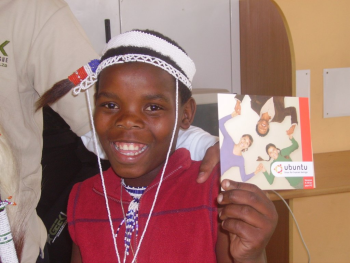 This was a much simpler SFD than the last two we had in Cape Town. Previously we had events at Canal Walk, a fancy shopping center in Century City. It was easier there since most people there would have computers, and many of them even had laptops that they could bring to us to install software on. Khayelitsha was more high-risk, but I think it was worth-while, we certainly learned from it. The issue more from the local community is access to computers, they don't really care too much whether the software is free or not, any computer access would do. There were many questions whether the computers we had there would be there permanently, and where they could get cheap Internet access.
Photos: http://photos.jonathancarter.org/sfd2006
Software Freedom Day in other places in South Africa:
Potchefstroom: http://www.flickr.com/photos/opencafe/sets/72157594287671392/