Spacefun for LTSP on Debian
Current LDM Theme in Debian
LDM is the display manager used on LTSP clients. In Debian, the upstream LTSP theme is used which looks like this: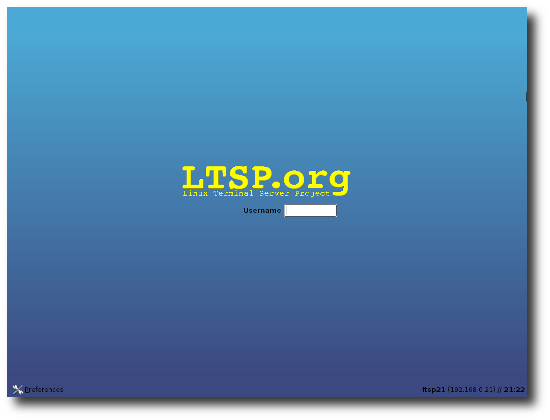 It's rather bland and outdated since it doesn't even use the current LTSP logo. It's been on my todo list for a long time to put together a spacefun LDM theme for squeeze users. I finally got the chance to do that this week!
LDM Spacefun Theme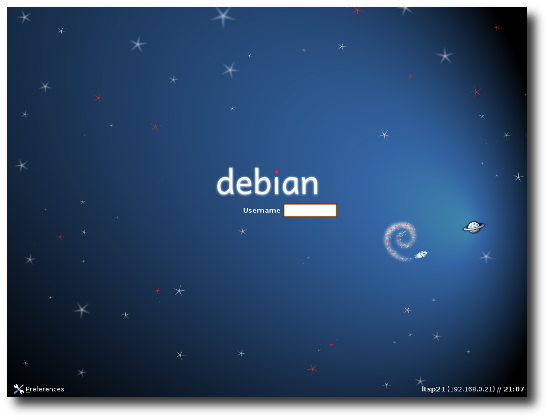 This is the Spacefun LDM theme. It should be in Wheezy soon, but if you're using Squeeze then you'll have to install it manually. It's based on the SpaceFun theme like the rest of Squeeze.
How to Install
Download the theme tarball here.

Extract the tarball to /opt/ltsp/i386/usr/share/ldm/themes (replace the '/opt/ltsp/i386' path with the location of your LTSP chroot if different)

Set "LDM_THEME=spacefun" in your lts.conf file under the [default] section (or under MAC address of client you'd like to test it on)
Et voilà ! Your spacefun theme will now be active. When Wheezy's artwork is ready I'll be sure to try to get it in the archives before release. In the meantime, feel free to comment or add suggestions for the current one!